A lapel pin frequently referred to as an enamel pin, is a small accessory that can be attached to jackets, bags, or other types of clothing. Normally, Lapel pins are ornamental, but they can also be used to disclose affiliations and mark achievements. Organizations may also provide their members with lapel pins.
What are the types of lapel pins?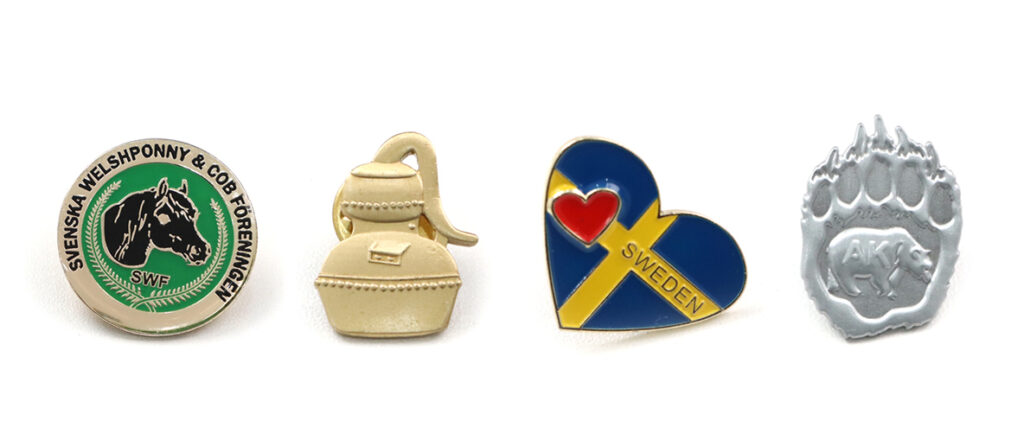 There are several different types of metal lapel pins, the most common are Cloisonné, Soft Enamel, Photo-etched, photo dome, 4-color process, and screen printed. The type of backing of the pin is also a distinguishing mark, with the most popular types being the Butterfly clutch, jewelry clutch, safety clasp, magnetic clasp, screw and nut, and the stick pin.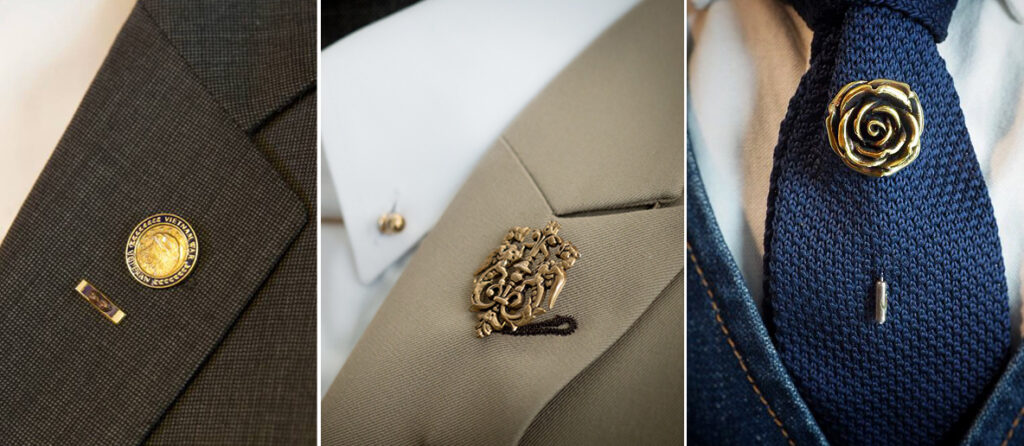 The many different types of lapel pins are what allow for the multiple different uses of these accessories. Understanding how each pin is used can help one find the perfect lapel pin to disclose affiliations, provide as part of rewards, or even just accessorize their clothing. While lapel pins are not as frequently used in daily life nowadays, there are still many formal and informal locations where a metal lapel pin can help you stand out and make your outfit stand out more.
6 different types of lapel pins
While we have covered the names of the different types of lapel pins, their names don't always provide enough description of what the actual pins are like. To help you understand the pins even further we have created a guide describing each type of pin.
1. Cloisonné
The Cloisonné, sometimes referred to as hard enamel, is a pin made of copper. The stamping process used allows for the copper to have dents and cavities that are then filled with enamel. These types of pins are particularly popular with organizations and collectors will usually look for beautifully manufactured hard enamel pins. Once the enamel is added to the pin, the surface is made smooth and the pin is plated.
2. Soft enamel
Soft enamel is in some ways similar to Cloisonné, as in their creation a metal strip is also used to separate each area and color in the pin. What makes these pins slightly different is that the color can normally be felt underneath the metal. To make the piece smoother epoxy is commonly used on top. Many retro pins used either this technique or the hard enamel technique to achieve their color vibrancy and longevity. These pins are also entirely customizable, which is another reason they are frequently used by groups, societies, and organizations.
3. Screen printed
Screen-printed pins use a process known as silk screening, which allows the manufacturer to transfer each color to the metallic base used. Normally, epoxy is used to protect the material, since the printing is more prone to scratching than the epoxy or enamel would be.
4. 4-color process
The 4-color process uses a type of printing called offset printing. This allows the colors to be directly printed on the pin. There are benefits to this method, as you can create much more detailed designs, however, there are limitations to the types of colors one can use.
5. Photo etched
Photo-etched pins have a shape stamped out. That shape can then be colored by hand before a final layer of epoxy is applied for durability. Chemicals are used to create the design of the pin on the metal base.
6. Photo dome
The Photo dome process requires that the design be printed on vinyl or paper first. After the initial printing, it can be applied to a metal pin base. This can result in highly detailed lapel pins, that are then protected by a layer of epoxy. The epoxy has a circular shape, resembling a dome, which is where these pins get their name from.
Where can I design customized lapel pins for my group or organization?
To design your lapel pins and have them manufactured you will need to begin with an idea. Start thinking about the basic concepts that you would like to see included in your design. You can draw out different shapes and designs until you find one that would work for your needs. If you require help with this, you can always contact a graphic designer or artist to get your pin design professionally made.
Where can I get my customized lapel pins manufactured?
To get your lapel pins manufactured you will need to reach out to a company specializing in their production. MW Metal Gift is a factory specializing in the creation of metal gifts and crafts. They have many different options for the manufacturing of customized lapel pins that you can take advantage of. Not only are their designs beautiful and completely customizable, but they also come at a very competitive price. In contrast to other lapel pin manufacturers, MW Metal Gifts has a reputation for only using the best material and highest standards for the creation of their products.
How can MW Metal Gifts help you with your customized lapel pins?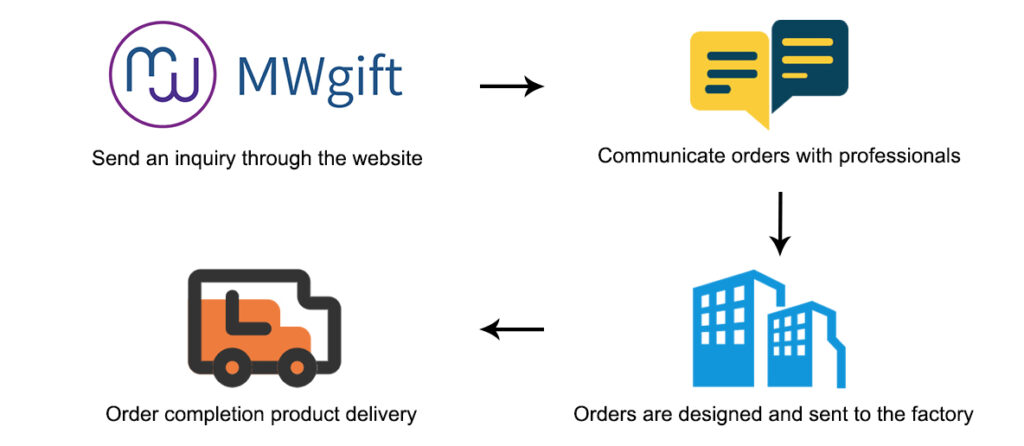 MW Metal Gifts works wholesale, which allows their clients to buy the necessary quantity of products at a competitive price. The first step to beginning a collaboration with them is sending an inquiry through our website. After that one of their expert salesmen will provide you with a quote and all of the necessary information on how to proceed with the order. Samples are always sent out before the final order is manufactured to ensure that you, as the client is getting exactly what you were hoping for.
Conclusion:
Customized lapel pins are a great way of showing affiliations, commemorating events, or even providing awards. Having a good understanding of the different lapel pin types as well as where to go for proper manufacturing can be the first step toward you getting the lapel pins you want.